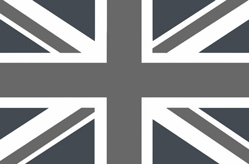 Lovingly Made in Britain
Lovingly Made in Britain using the finest quality, long fibre 100% Mulberry silk with a thickness of 22 Momme.

Anti aging
So luxuriously soft and smooth on the skin, it will effortlessly glide across the silk without creating sleep creases and wrinkles.

Hydrating
Naturally hydrating on the skin and hair, unlike traditional cotton pillowcases that can absorb moisture. Silkz™ silk will not steal your favourite face creams from your face.

Frizz free, Bye Bye Bed Head
After sleeping a night on our silk pillowcase you will never turn back. Your hair will be smoother and frizz free.
Your hair will glide across the silk whilst you sleep and prevent messy bed hair.

Hypoallergenic
Silkz™ Silk is naturally hyproallergenic, great for people with skin concerns as it soothes skin and doesnt cause irritaions.

Better Sleep, Pure Luxury
Silkz™ silk naturally regulates temperature, so no need to swap your pillow over to cool down. There is nothing quite like the feeling of silk on your skin. So luxuriously smooth and soft you will not want to get out of bed in the mornings.